Locally Owned
Improving Your Boating Experience
Float Lifts, LLC is a locally owned, family run business offering personalized service and the best quality boat and PWC protection on the market since 2015. The key to our success and exemplary reputation has been built on three core values: honesty, integrity, and transparency. Our goal is to make boating and life on the water easy and accessible by providing our customers with products and services that deliver the most satisfying boat and PWC ownership experience.
Our History
Jamie and Jill Ezzell are the owners of Float Lifts, LLC. We have sold and installed hydro pneumatic lifts in coastal North and South Carolina since 2015 and Wave Armor products since March 2022. Over the years, we have provided hundreds of customers with hydro pneumatic lifts and are now on track to do the same with the Wave Armor products.
Although we have experienced great success as a dealer for other manufacturers in the hydro pneumatic lift industry, we formed a partnership with a close friend and made the decision to begin manufacturing our own lifts. We have spent much of the past year collaborating with numerous professionals in the industry, doing research, and finally testing our new product. Beginning in April 2023, we will proudly offer the HydroGuard Marine Float Lift.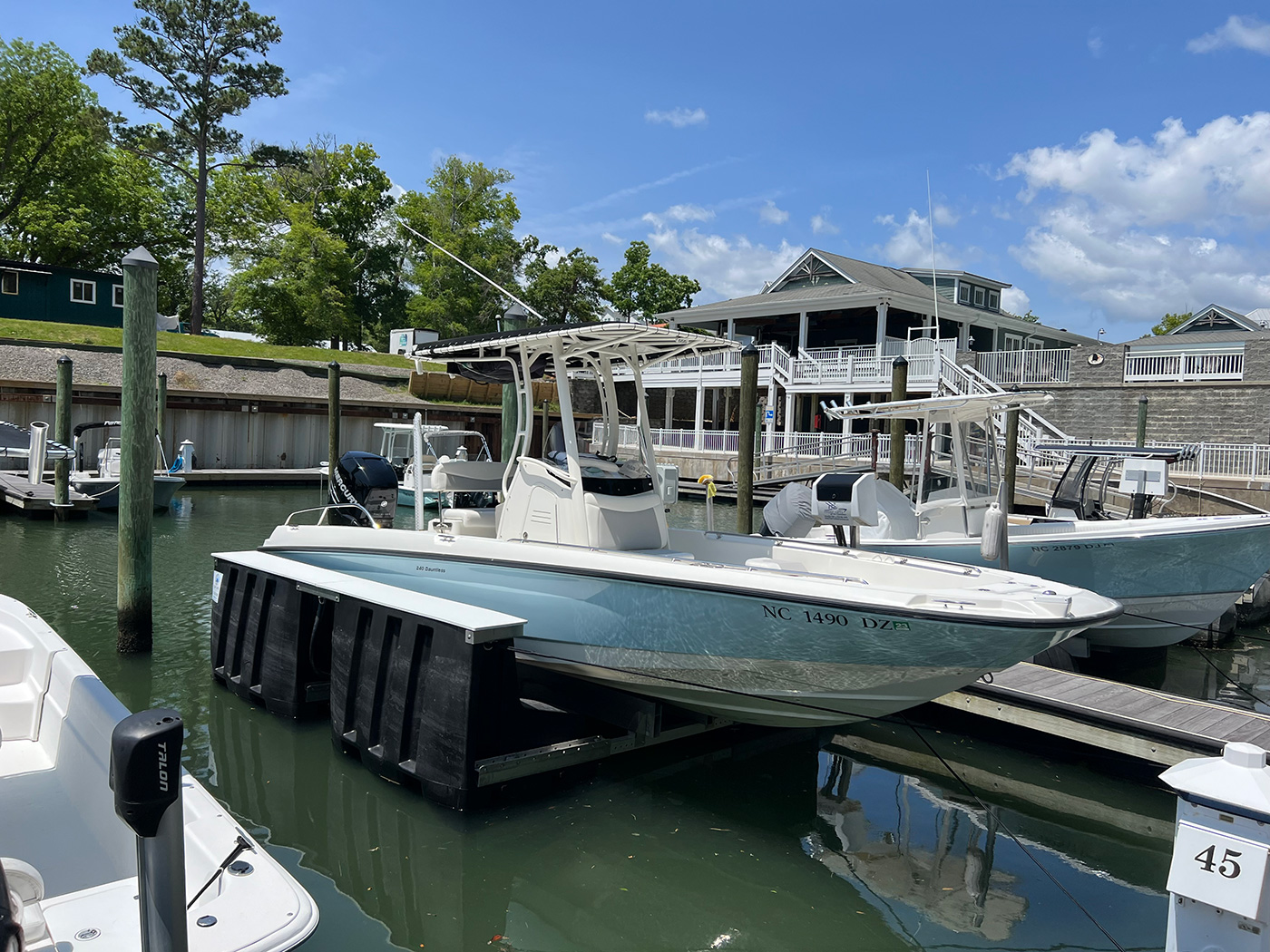 More About The Owners
Jamie and Jill moved to the Wilmington area in October 1995. Jamie is a Licensed General Contractor and has been in the crane and industrial construction industry since the mid 80's and is currently the General Manager of a Crane and Industrial Construction Company. His experience in this industry and his lifelong love of fishing and boating has given him the knowledge and insight needed to guide customers toward the best application for their boat.
Jill has been in the medical field and worked as a nurse since graduating high school. When Float Lifts originally started, the expectation was they could easily manage all things related to the business on weekends and evenings after work. However, within two years, the business had grown to the point that Jill needed to leave the medical field to devote her time to managing Float Lifts. As the President of Float Lifts, LLC, she is now the primary contact for all customers and is involved in every aspect of the business from running the office, providing quotes for lifts, as well as assisting with building and delivery of lifts when needed.
We are very grateful for the many referrals and wonderful opportunities afforded to us by so many in the boating industry. Most of all, we are incredibly thankful to all our customers who took a chance with us and our product and allowed us to be successful in this venture. Although we are no longer dealers for the previous hydro pneumatic lift manufacturers, we are still providing service to all customers who have purchased lifts from us.